Rooting an android phone can be tasking for those users who do not have a computer . Today i am going to show you the Fastest way to Root almost any android phone without a computer .
Framaroot is an application that roots almost any android phone or device without the need of a Computer . Framaroot at the moment supports Android versions from 2.0 to 4.2 .
IMPORTANT! :
Rooting your device will
VOID
your Android phone's
WARRANTY ! . I
will not be responsible in any way
.
Steps to root you android phone without a computer .
Step 1: Download the framaroot app from here to your computer
Step 2: Copy Framaroot from your computer to your phone memory
Step 3: Install Framaroot from the apk file
Step 4: Choose "install Superuser" option inside Framaraoot
Step 5: Select any of the exploits that appears in the app and wait for some time .
Step 6: If you see a "Success … Superuser and su binary installed. You have to reboot your device" message then you have successfully rooted your phone .
Step 7: If you see "Failed … Try another exploit if available" message then try selecting another exploit .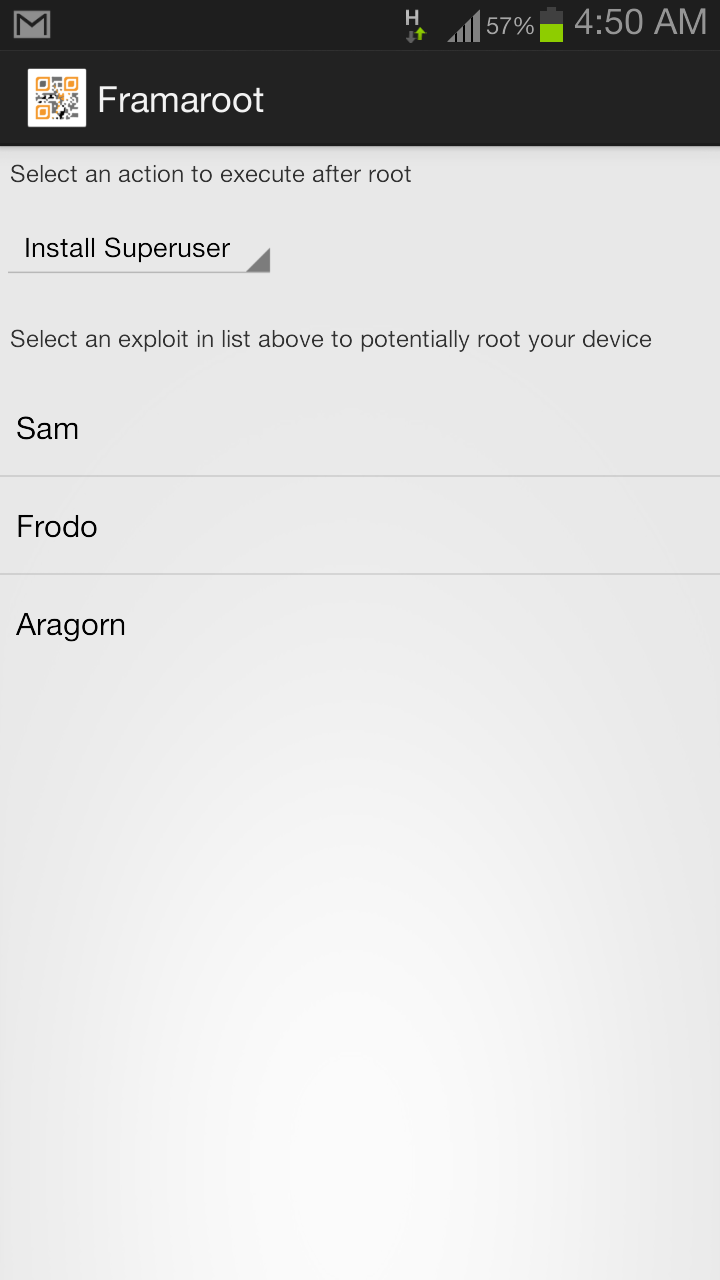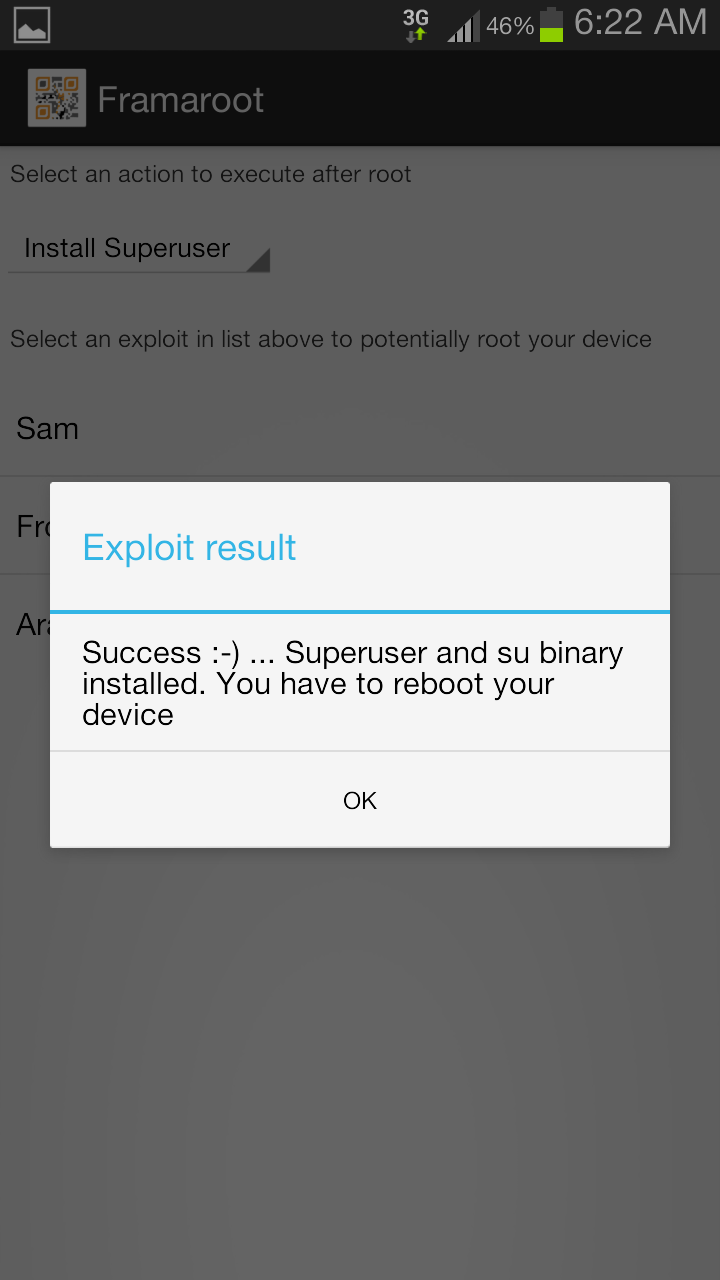 Download Root checker to verify if your phone is rooted or not .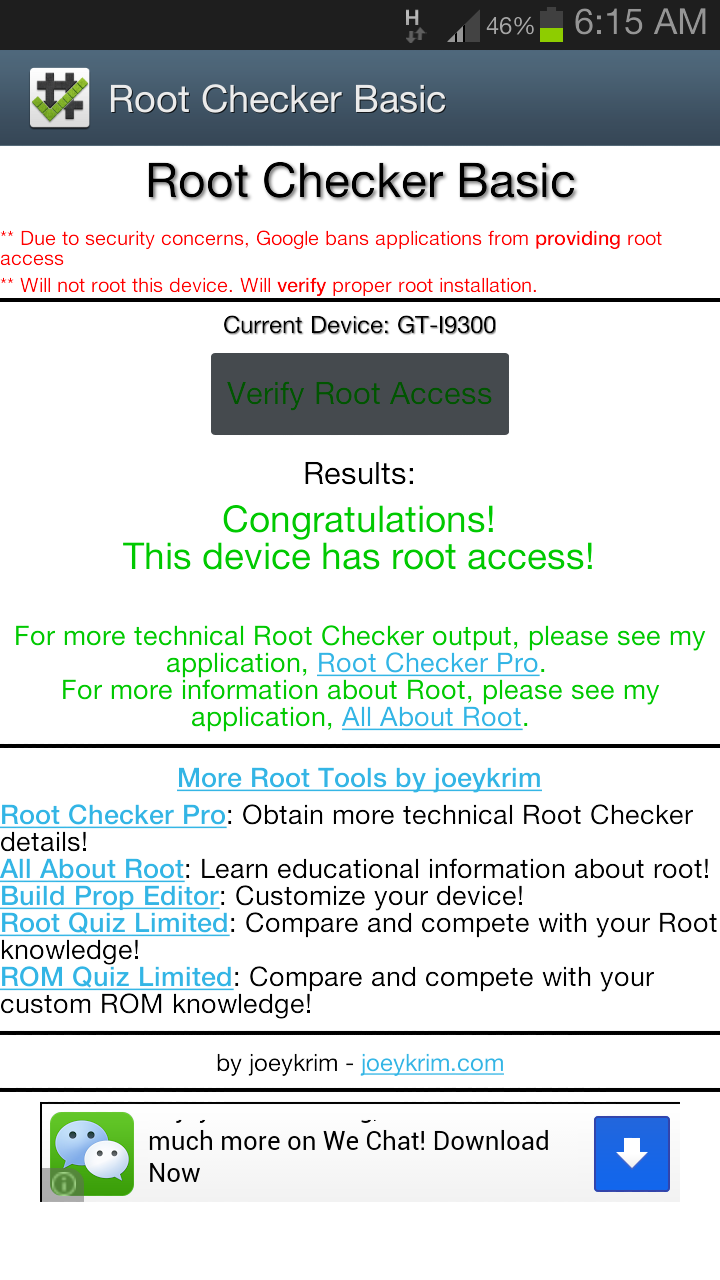 Compatibility for Qualcomm devices (Gandalf exploit only) :
Asus Padfone 1/2

Asus Padfone Infinity

Asus Transformer Pad Infinity TF700KL

BW T18+ (Fortis Evo)

Cloudfone Thrill 430x

Disgo 8400g

DNS S4504/S4503/S4502

FAEA F1

Gigabyte GSmart G1315 Skate

Gigabyte GSmart Rio R1

Google Nexus 4

Highscreen Spark/OMEGA Q/Blast/Strike/Boost

HTC One S

Huawei Honor Pro (U8950-1)

Huawei U8815/U8816 Ascend G300/G301

Huawei U8825D Ascend G330D

Karbonn Titanium S5

Kyocera Torque

Lenovo S870E

LG Nitro HD

LG L7 II P710/P714/P715

LG Optimus F5 (P875)

LG Optimus G E970/E975

LG Optimus L3 II E425

LG Optimus L5 E610/612/615

LG Optimus L7 II P710/P713/ P714/P715

LG Optimus L7 P700/Р705

LG Optimus LTE 2

MEDION LIFE P4013

Micromax A111 Canvas Doodle

Oppo Find 5

Orange Nivo

Pantech Discover

Pantech IM-A840S Vega S5

Samsung Galaxy Win I8552

Sharp Aquos Phone SH930W

Sony Xperia E C1505/Dual C1605

Sony Xperia L C210X

teXet TM-3204R

teXet TM-4677

Xiaomi Mi-2S

ZTE V880G/ZTE V955

Waiting feedbacks …
Compatibility for MTK devices (Boromir exploit only) :
Alcatel OT 4030D S'POP

Alcatel OT 8008D Scribe HD

Alcatel OT 997D

Alcatel OT Idol 6030X/6030D/6030H

Amoi N828

ASUS Memo Pad HD 7

Chinese Star S7589

DAXIAN XY100S

Explay HD Quad

Explay infinity II

Explay Polo

Explay Surfer 7.32 3G

Explay Surfer 8.31 3G

Fly IQ440 Energie

Fly IQ441 Radiance

Fly IQ442 Miracle

Fly IQ443 Trend

Fly IQ446 Magic

Fly IQ450 Quattro Horizon 2

Fly IQ451

GoClever Fone 570Q

Haipai I9389

Highscreen Alpha GTX

HKC Q79 3G

Huawei U8836D G500 Pro

IconBIT NetTAB Space 3G Duo

iOcean X7

Jiayu G2

Jiayu G3S

Jiayu G4

KENEKSI Beta

Lava iris 405

Lenovo IdeaPhone P700i

Lenovo IdeaPhone S720

Lenovo IdeaTab A3000-H

Lenovo IdeaTab S6000-H

Lenovo P770

Lenovo S820, S920, A390

Micromax Canvas HD

Motorola RAZR D3

Newman N1

Oppo findway U7015

OUMEI X5

Philips W536

Philips W736

Prestigio MultiPhone 4055

Prestigio MultiPhone PAP 4505DUO

Sharp AQUOS SH837W

Star S5 Butterfly

TeXet NaviPad TM-7055HD

Texet TM-5277

THL V12

THL W100 (130711)

THL W200

ZOPO C2 Platinum

ZOPO ZP 910

ZOPO ZP300+

ZOPO ZP900 Leader

ZTE V880G/H

ZTE V987 Grand X Quad

Waiting feedbacks …
Compatibility for Samsung devices (Legolas and Aragorn exploits only) :
Samsung Galaxy Core GT-I8262

Samsung Galaxy Proclaim S720C

Samsung Galaxy Young GT-S6312/GT-S6310

Samsung Lightray SCH-R940

Waiting feedbacks …
Compatibility for Exynos devices (Sam, Frodo, Legolas and Aragorn exploits only) :
AT&T Galaxy Note 2 SGH-I317

Highscreen Explosion

Hyundai T7s

Impression 9702 (Exynos 4412)

Lenovo K860/К860i

Newman N2

Meizu MX2

Samsung Galaxy Camera EK-GC100

Samsung Galaxy Note 10.1 GT-N8000, GT-N8010, GT-N8013, GT-N8020

Samsung Galaxy Note 2 GT-N7100

Samsung Galaxy Note 2 LTE GT-N7105

Samsung Galaxy Note 8.0

Samsung Galaxy Note GT-N7000

Samsung Galaxy S GT-i9000

Samsung Galaxy S2 AT&T SGH-I777

Samsung Galaxy S2 Epic 4G Touch – SPH-D710

Samsung Galaxy S2 GT-I9100

Samsung Galaxy S3 GT-I9300

Samsung Galaxy S3 LTE GT-I9305

Samsung Galaxy Tab Plus GT-P6200/GT-P6210

Samsung Galaxy Tab 7.7 GT-P6800/GT-P6810

Samsung SGH-i997 Infuse 4G

T-Mobile Galaxy Note 2 T-889

Verizon Galaxy Note 2 SCH-I605

iBerry Auxus CoreX2 3G and CoreX4 3G
Compatibility for Omap36XX devices (Gimli exploit only) :
Archos Gen8

Cliq 2 MB611

Coolpad Quattro 4G

Droid 2 (a955)

Droid 2 Global (a956)

Droid X (MB810)

LG Marquee LS855

LG P970 Optimus Black

Motorola DEFY+ (MB525 / MB526)

Motorola Droid PRO

Motorola Droid X

Motorola XPRT

Parrot ASTEROID Smart

R2D2 (a957)